Carboxytherapy
Carboxytherapy is a therapeutic methodology that consists in delivering carbon dioxide to the tissues that can benefit from it. This practice is based on the stimulation of that natural mechanism that leads to an increase in the oxygenation of a part of the body affected by hypoxia.
The practice consists of a cycle of several sessions in which carbon dioxide is injected into the subcutaneous tissue of the skin using ultra-thin needles with the aim of improving vascularization of the scalp and help oxygenation. These microinjections are practically painless.
A study published by an authoritative journal in this sector, comes to the conclusion that Carboxytherapy appears to be a promising therapeutic option for Alopecia Areata AA and is useful as an adjuvant therapy for Androgenic Alopecia (male pattern baldness). More than six sessions are necessary to maintain results.
Study of the efficacy of carboxytherapy in alopecia.
(Journal CosmetDermatol. 2018 Dec.; 17(6):1275-1285. Doi:10.1111/jocd.12501.Epub 2018 Feb 20. Study of the efficacy of carboxytherapy in alopecia.)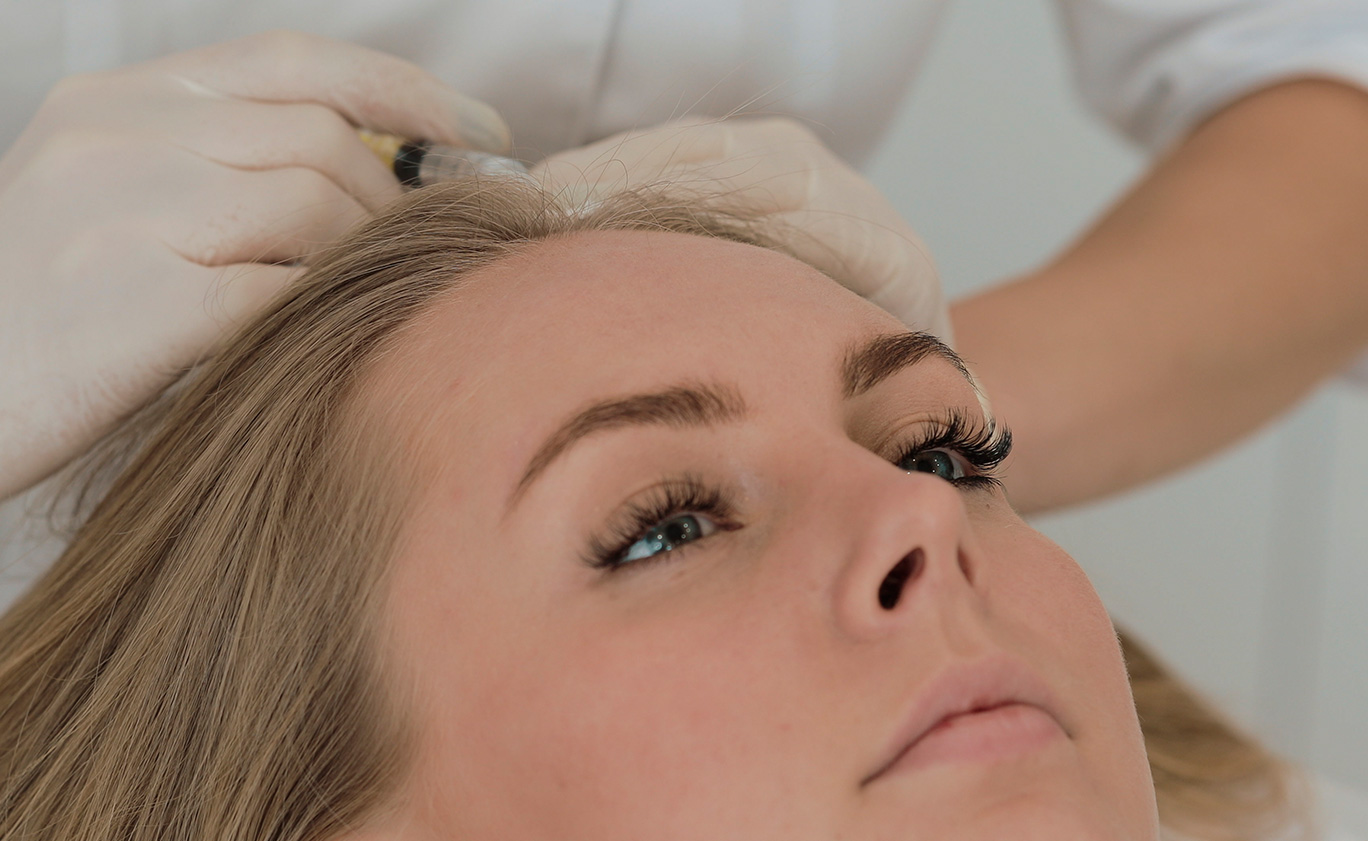 Book your appointment on this number
Through WhatsApp
Or at this address

If you should require any further information, please fill out the form and you will be contacted at the earliest opportunity.