Polarized light microscopy
A trichogram, using polarized light microscopy, is the microscopic examination of the whole hair taken from the scalp, which provides precise diagnostic information and reliable data regarding the quality of the structure of the shaft and bulb and allows the specialist to form a precise diagnosis.
Alopecia can be due to a variety of causes that can manifest themselves individually or be associated in different ways in the same subject.
The caleidoscopic images offered by polarized light microscopy which highlight the changes in shape, structure and composition of the hair shaft and bulb, are a valuable aid in the early indentification of the causes which can lead to hair loss. This test, along with a detailed medical history will allow the specialist to formulate a specific cure to re-establish the health of the hair.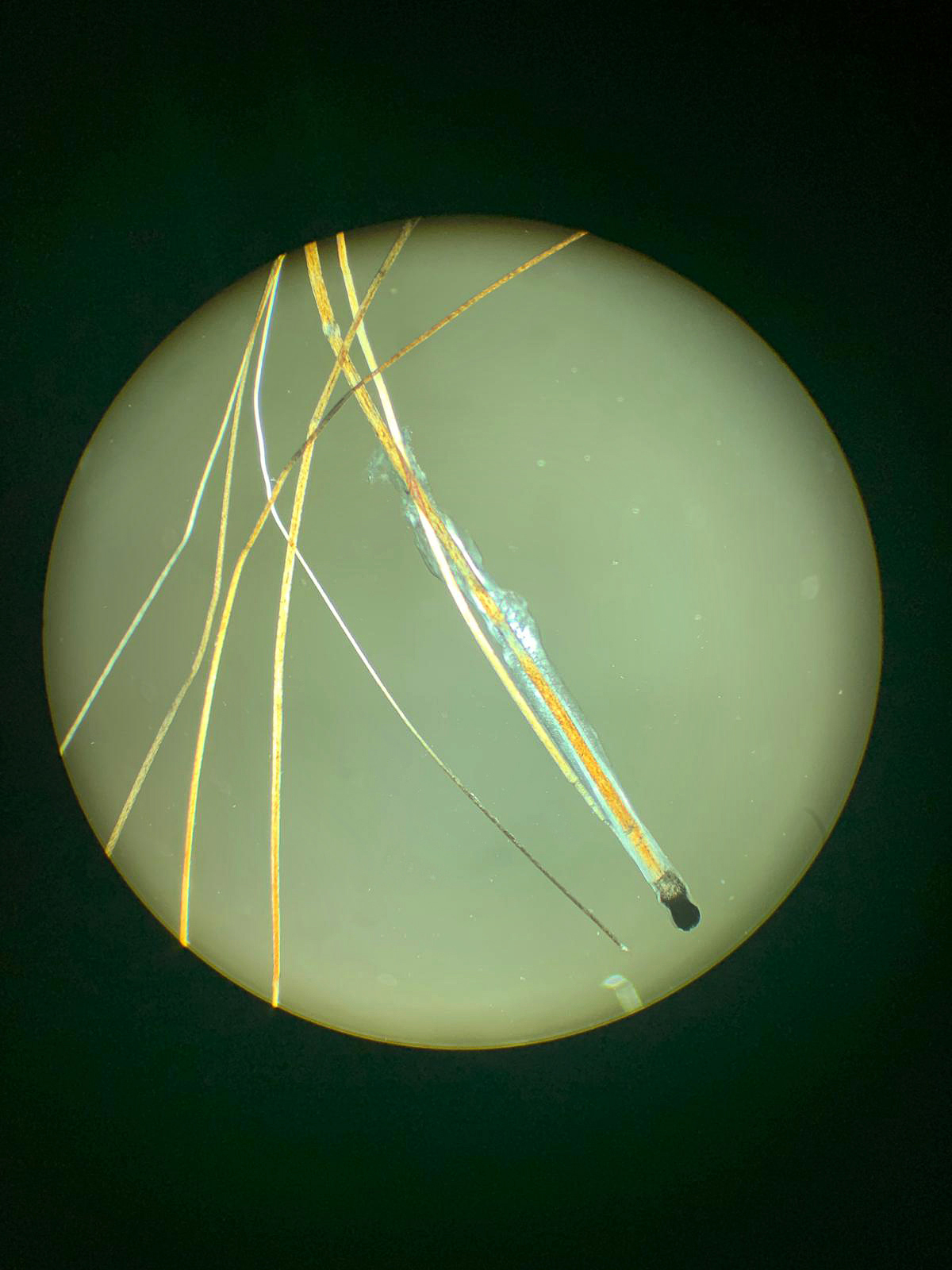 Anagen dystrophy and Anagen miniaturization: both cases mean shortening of the hair follicle cycle.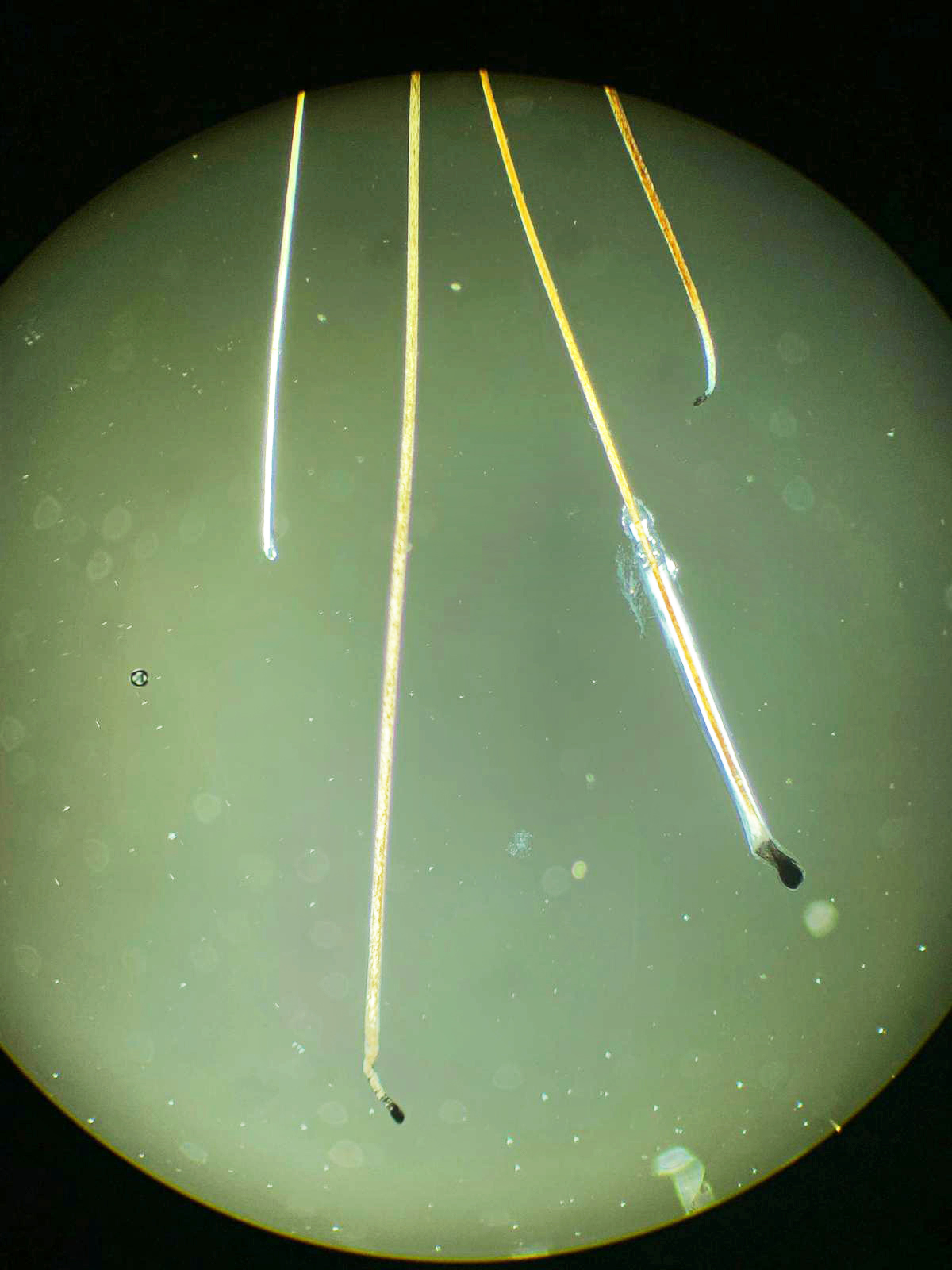 Anagen miniaturization and Anagen distrophy: shortening of the hair follicle cycle and reduction in diameter and follicular depth.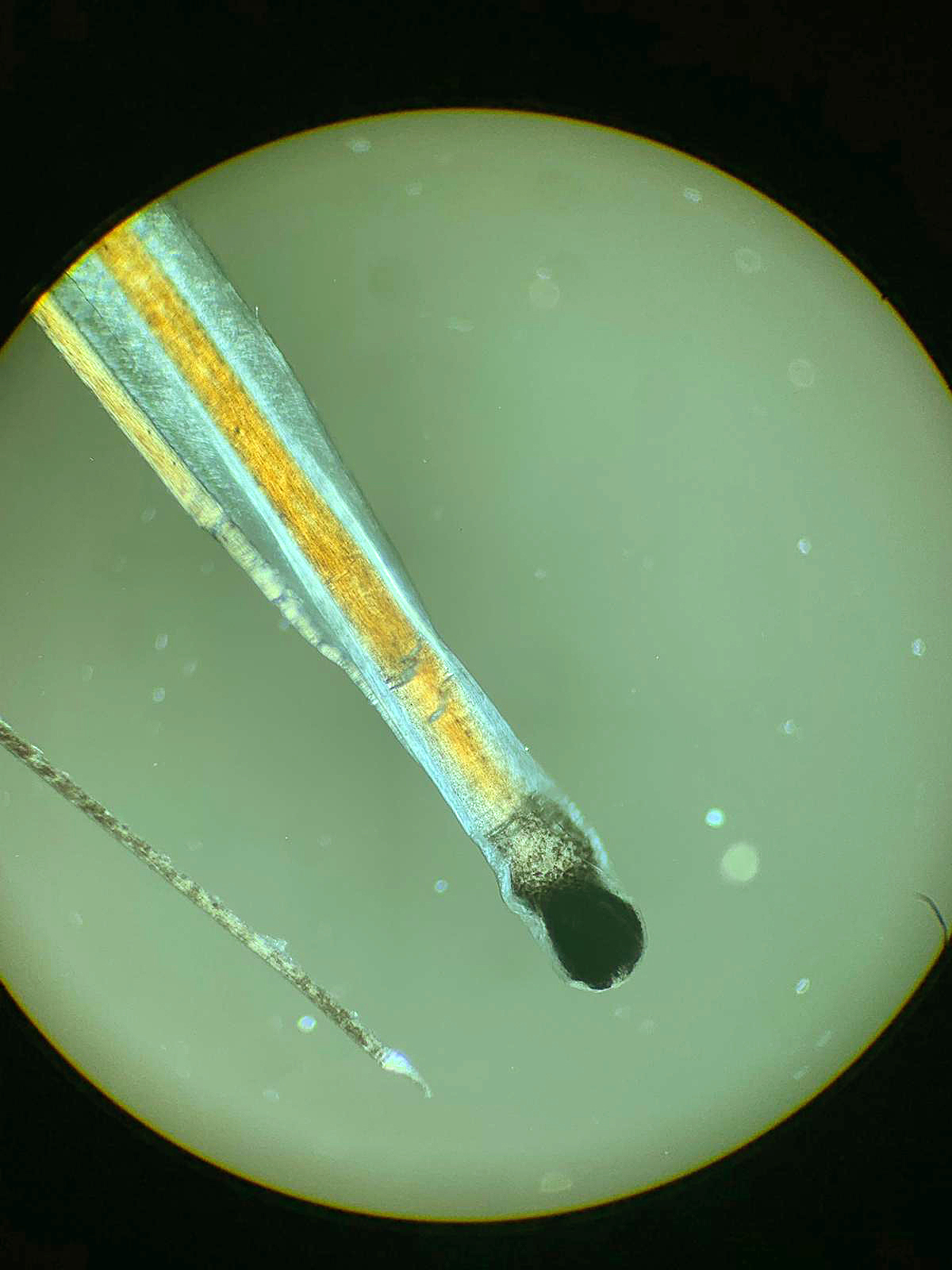 Our hair, given that skin appendages reflect the psycho-physical condition of the body; in this patient we detect: anagen characterized by a poor state of health and minor digestive problems.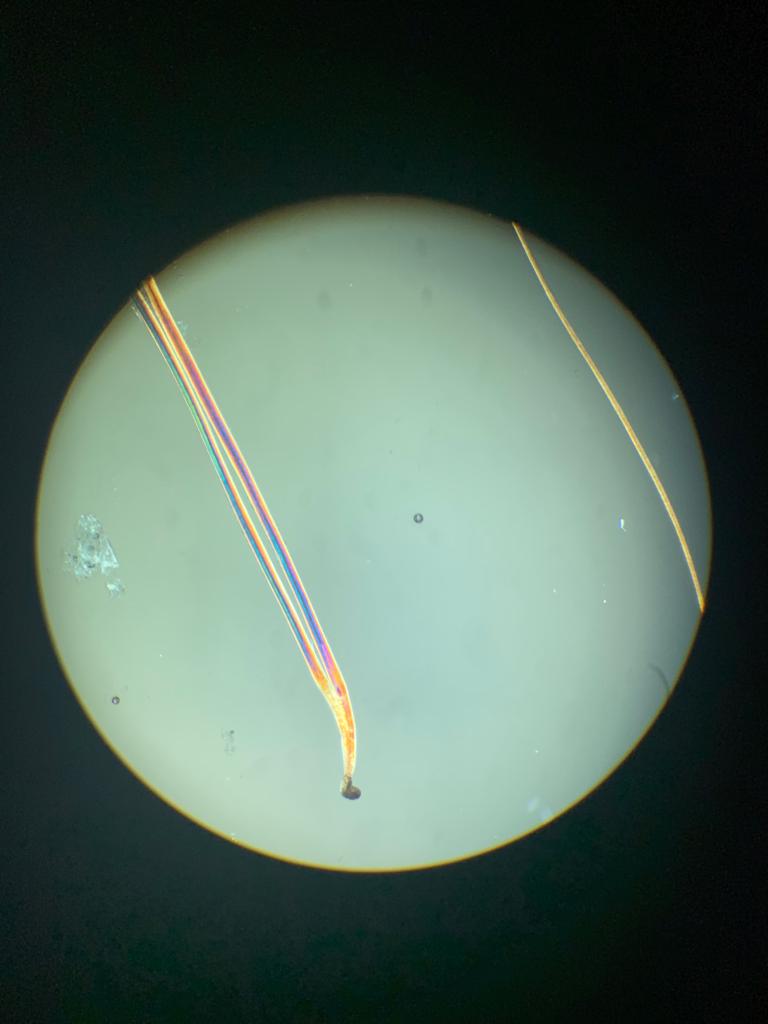 Dysplastic anagen hair coming from the same follicular unit … the beautiful colours under the polarized light clearly reveal the healthy state of the hair. The absence, however, of root sheaths is an important sign.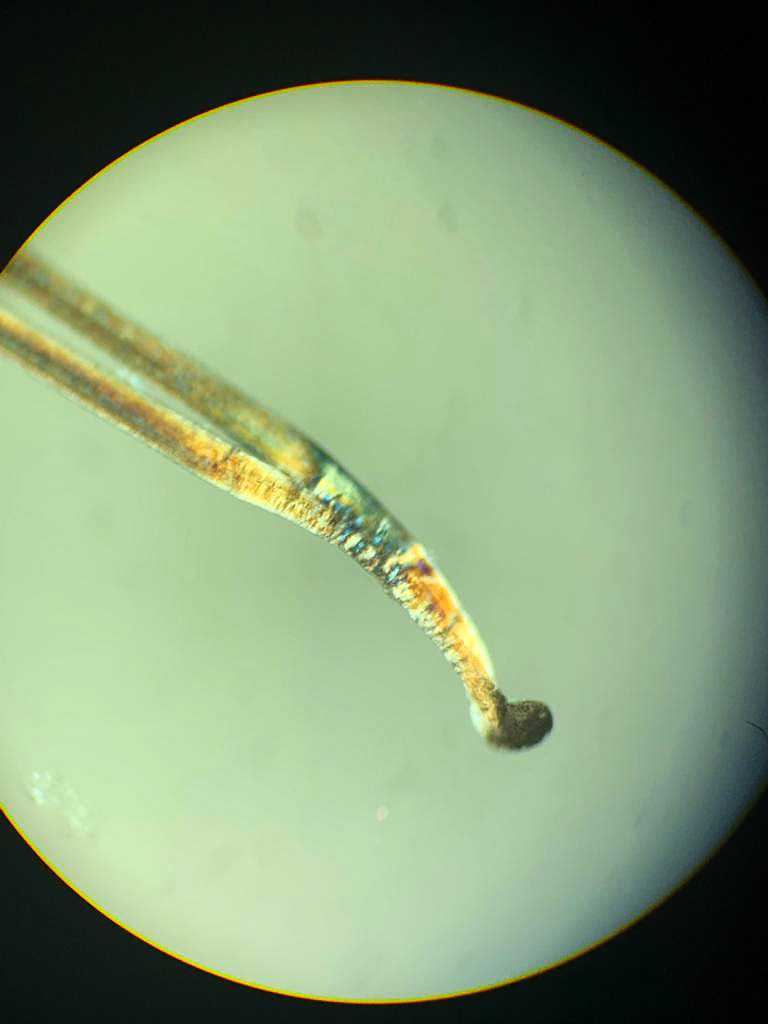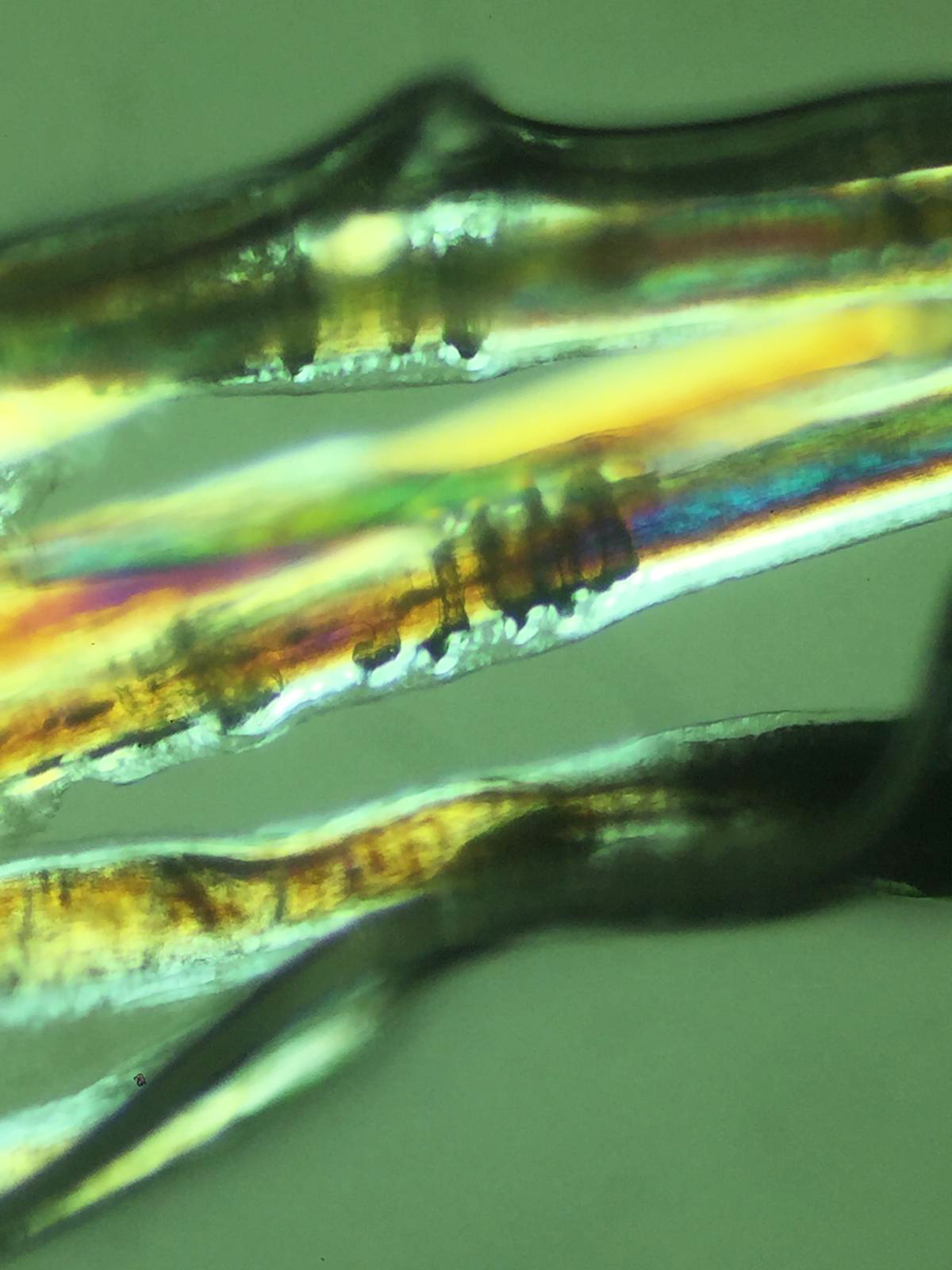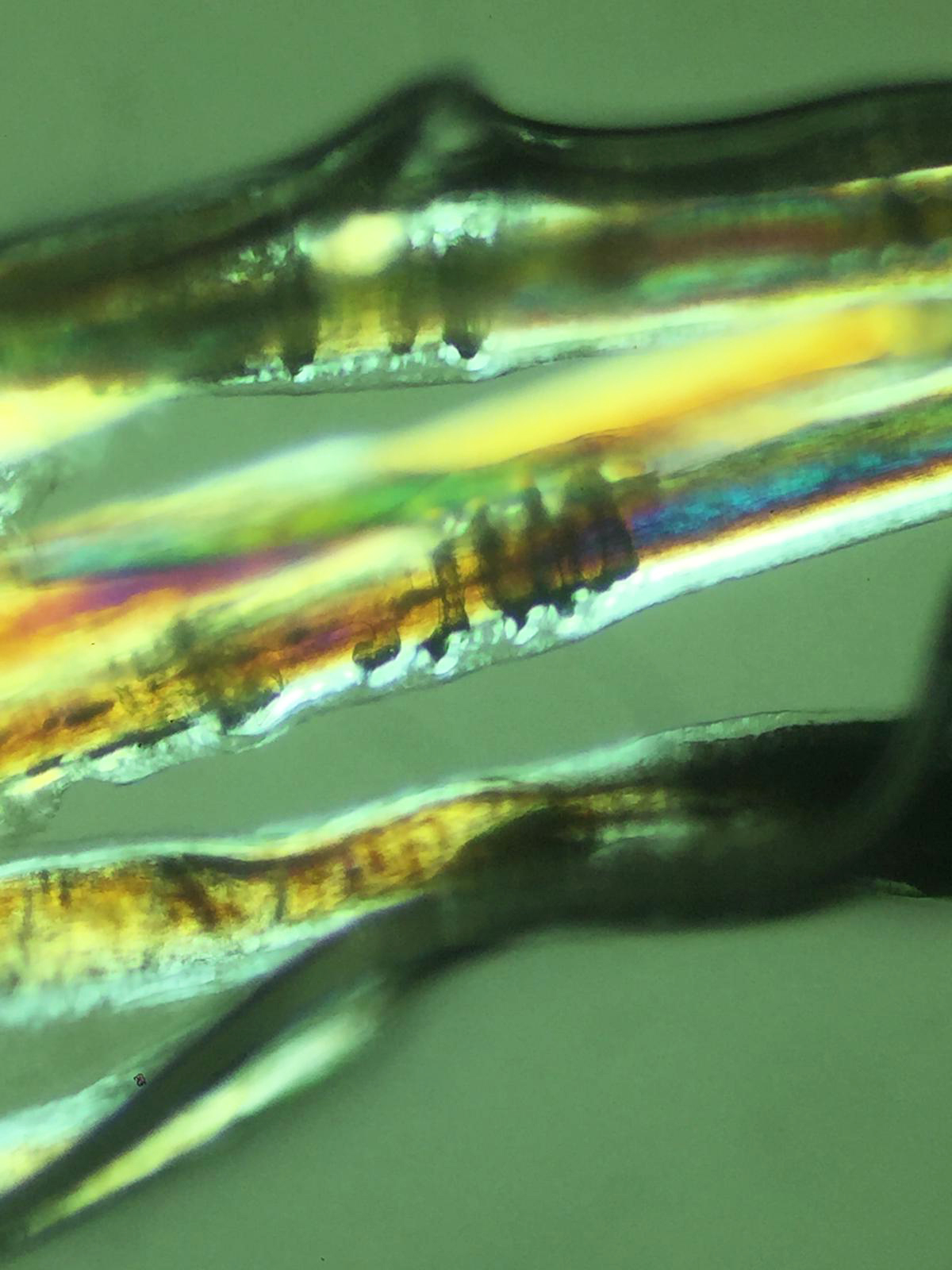 along with the absence of root sheaths … you can see clear signs of poor health in the last few years.
Book your appointment on this number
Through WhatsApp

Or at this address

If you should require any further information, please fill out the form and you will be contacted at the earliest opportunity.